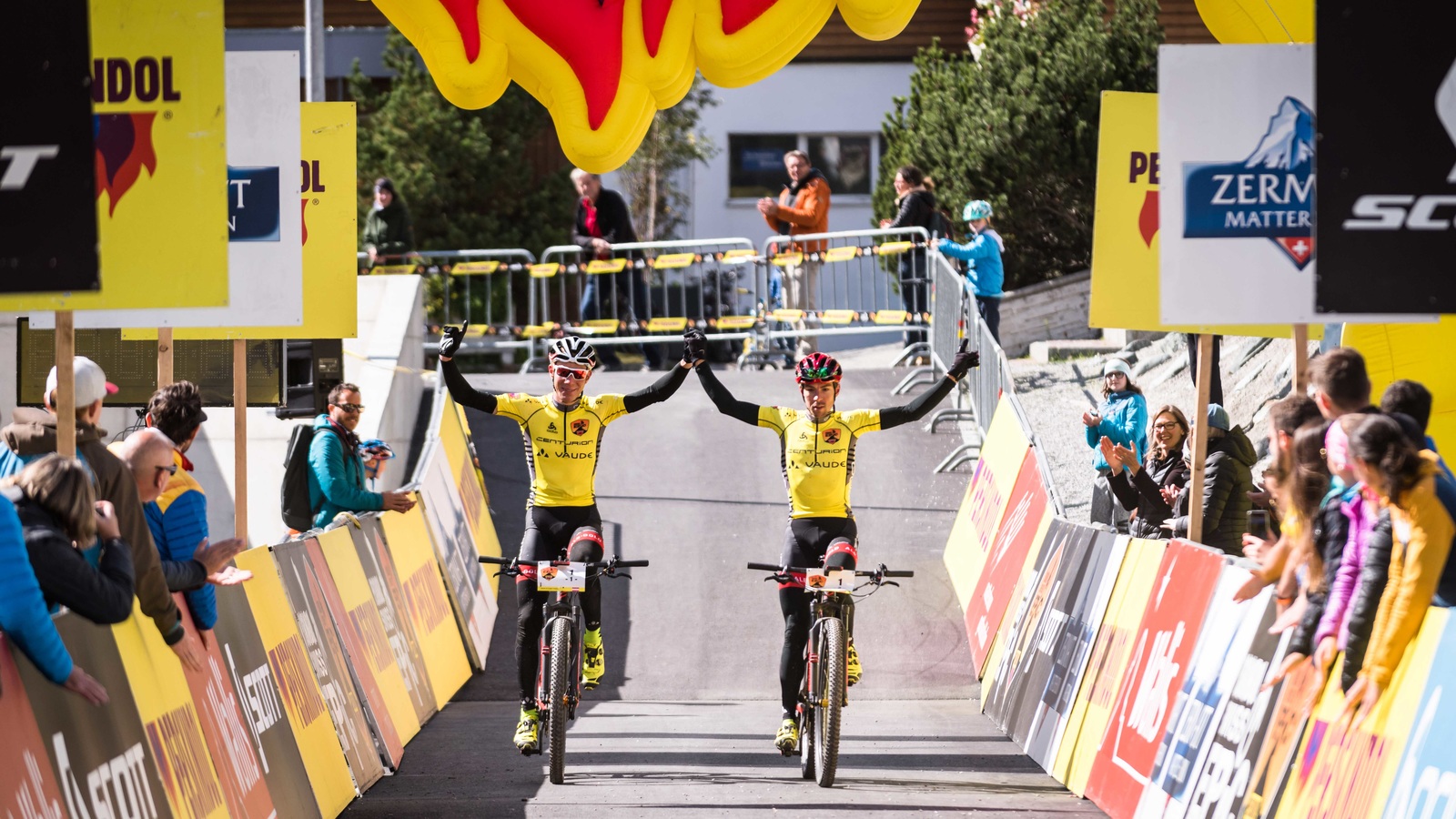 Triumph at the 4th attempt: Daniel Geismayr and Jochen Käß win the SWISS EPIC
2017-9-20
Last Saturday saw the last great mtb stage race of the 2017 season, and it ended with a triumphant win for our TEAM CENTURION VAUDE, who had so far managed to come in 2nd for three years. Daniel Geismayr and Jochen Käß now finally won the seven day long PERSKINDOL SWISS EPIC. It's a popular motto, "never give up", and this time it proved to be very true for the team, for whom this is the icing on the cake that has been the 2017 season.
Austrian champion Daniel Geismayr states: "After losing the leading position both times in the last two years, we are all the more happier that we now made it. It was a great aim this season, and I was in perfect shape to do it. Hats off to Jochen to get his act together, we had a total blast on the race track". Jochen Käß suffered a stomach bug on the third day, so the duo lost the yellow leader's jersey which they were able to claim on day one. But Jochen powered through and got well again, and from then on the two dominated the SWISS EPIC. All in all, TEAM CENTURION VAUDE heavily underlines their status as the currently best mountain bike marathon team in existence.
"It makes us extremely proud", team manager Richard Dämpfle states concisely. With the Alpentour Trophy, the VAUDE Engadin Bike Giro, the BIKE Transalp and now the SWISS EPIC, the team managed to win all the important stage races in the Alps in 2017.
Fotos: Michael Suter, Marius Maasewerd für PERSKINDOL SWISS EPIC