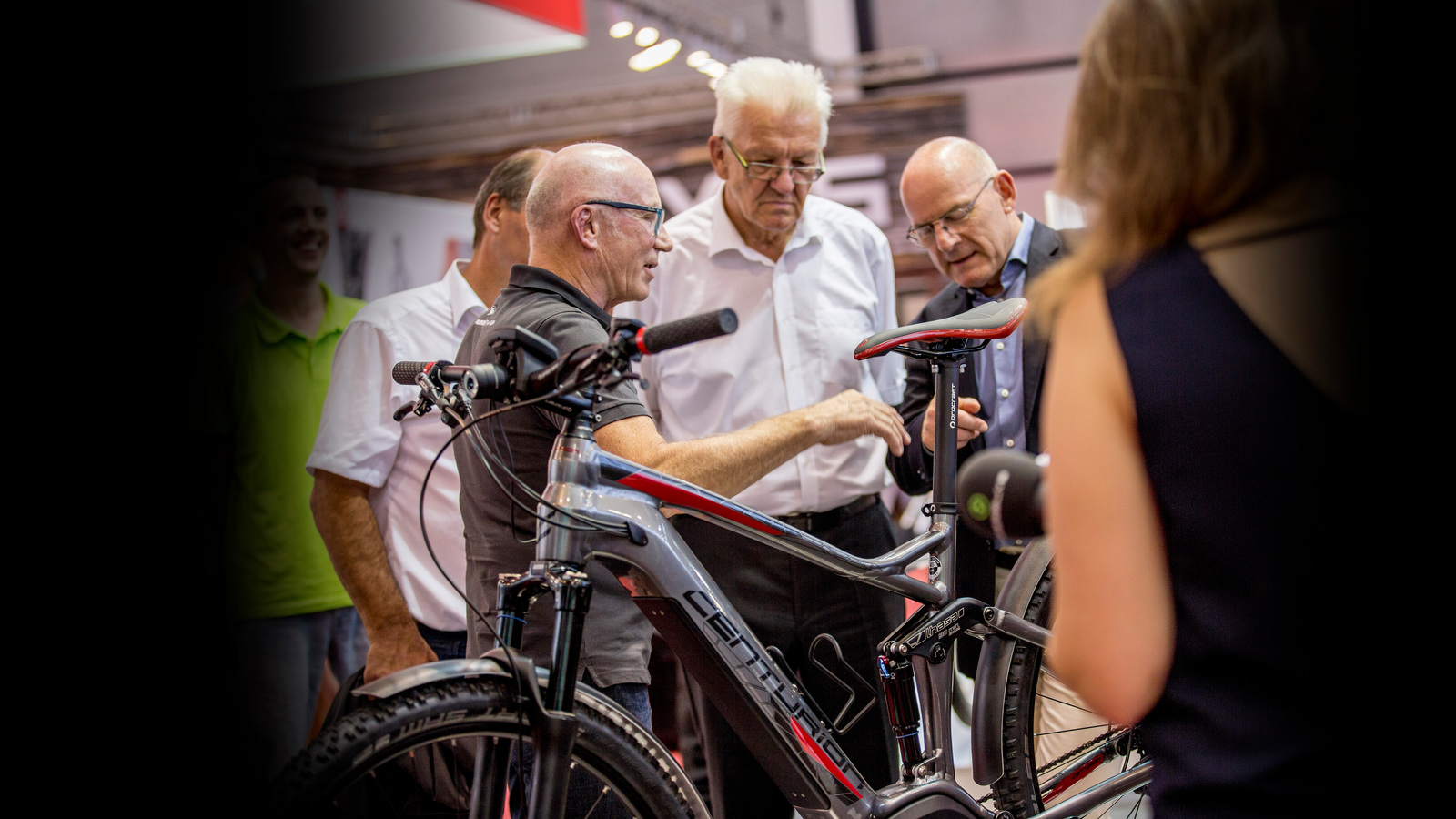 Eurobike 2017 for CENTURION all wrapped up
2017-9-11
According to official numbers of the exhibition company Messe Friedrichshafen, 42,590 trade visitors and 22,160 consumers attended this year's Eurobike from 30th August to 02nd September 2017. They came from 101 countries to Germany and had the opportunity to see 1,400 exhibitors from 50 countries. 1,654 accredited journalists and bloggers from 39 countries came in addition!
Indeed, we at CENTURION were happy to host a great number of cycling fans during the whole course of the show. We presented our new products for the 2018 season in hall A3 as well as the demo area outside. Our main highlights were the completely new Lhasa E with fully integrated Bosch PowerTube battery, the robust low-step E-Fire Country, the unique commuter pedelec E-Fire Street and the enduro Trailbanger with its progressive geometry. An extended overview on these and more new bikes will be available on our website shortly.
Two special guests at the CENTURION booth were Baden-Wuerttemberg's premier Winfried Kretschmann and minister of transport Winfried Hermann. The two high ranking politicians, accompanied by an array of journalists, visited CENTURION as part of their big Eurobike walkabout on the first day. CENTURION founder and chief executive Wolfgang Renner first-hand presented the 2018 CENTURION highlights to the "two Winfrieds", focusing on the trekking full suspension pedelec Lhasa E, which was inspired by Renners pioneering trans-Himalaya expedition in 1987. Of course Renner took the opportunity to talk to the politicians about bicycles and traffic as well as e-bikes as a factor of mobility.
"We are happy that Mr. Kretschmann and Mr. Hermann came to see CENTURION on their tour of the trade fair, and that there is an interest in current developments in the bicycle sector on the part of politics", says Wolfgang Renner. "In the times of the diesel crisis and traffic chaos, the bicycle is promising for the future like never before."