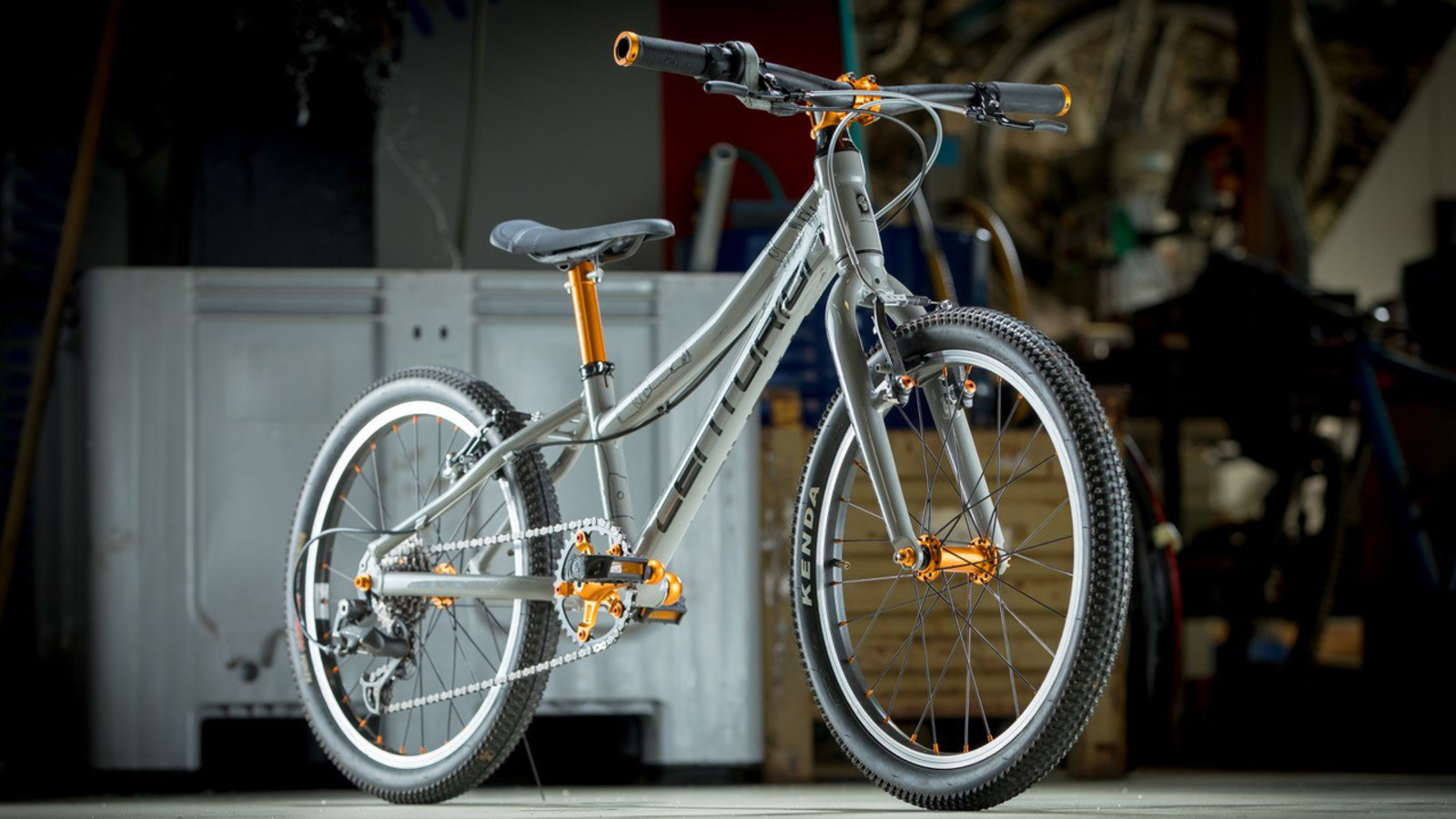 CENTURION R'Bock for Noah Geiger – a very special customized 20" bike
2017-9-29
Among bike photographers, Daniel Geiger counts to the stars of the scene. A friend of CENTURION for many years, he started a very special project for his son Noah: A CENTURION R'Bock 20 with a customized design and special finish. "The design basically comes from Noah himself", so his dad. "I scanned pictures by him, plotted them and then had them included in the paint job under the clear coating". The frame was completely stripped off the paint, and Götz Pulverbeschichtung, who are very experienced doing work on bicycle frames, gave it a new face. "Right now, Noah is very fascinated by the color of gold, which is why I chose gray to compliment the anodized Tune components, so it doesn't get too blingy", Daniel explains the color choice.
The components choice would make any grown up rider proud: handlebar, stem, saddle, seat post and quick release levers are all made in Germany by Tune. The "Fast Foot" cranks with 120mm length were a special edition a few years ago especially for kids. All screws which could, were replaced by ones made of aluminum. Daniel chose an XTR shifting system with an 8 gear titanium cassette to replace the original 6 gear system – he spared neither trouble nor expense.
This bike is one of a kind and only weighs 6.9 kilos – a real rocket for young Noah. "My son simply loves it and is having a blast on his bike", states his bike enthusiastic father. After creating such a unique 20" bike, Daniel has probably already started to think about the next bigger one.
Pictures: danielgeiger.net
Paint job: www.goetz-pulverbeschichtung.de
Components: www.tune.d