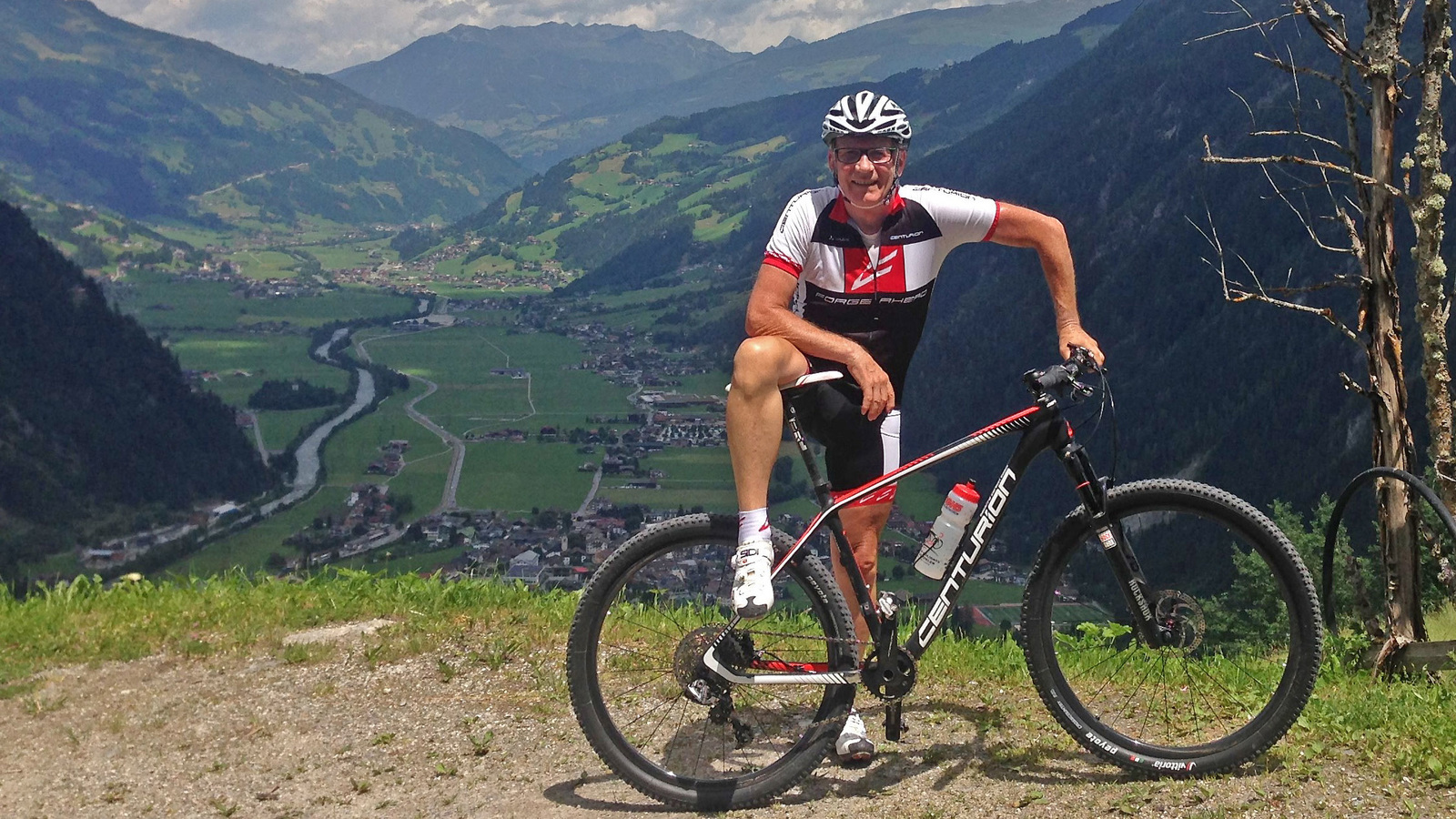 CENTURION Founder Wolfgang Renner voted into Mountain Bike Hall of Fame
2017-8-3
1982 was an important year in the life of CENTURION founder Wolfgang Renner – and the beginning of mountain bike history in Germany. That year, Renner brought the first purpose – built mountain bike, the CENTURION "Country", to the German market. In the following years, Renner not only influenced the German MTB scene as a manufacturer but also as a journalist, race organizer, adventure traveller and 3D-photographer.
The "Mountain Bike Hall of Fame" in Fairfax, California, USA, honors those who have made the mountain bike what it is today. We are proud that Wolfgang Renner now receives this honor by being accepted into the Hall of Fame on August 1st 2017.
"It is a great joy and acknowledgement to be honored in the home country of the mountain bike", says Wolfgang Renner. Modestly he adds: "I had the great luck to have been there in the early days, when there was so much uncharted territory to explore by mountain biking".
Just some highlights to explain Wolfgang Renner's influence over the years:
- When Europe still was devoid of mountain bikes, Wolfgang Renner created the first purpose-built MTB for the German market, the CENTURION Country
- As a journalist for German "TOUR" magazine, Renner initiated the first articles and two special issues about mountain biking. This inspired Uli Stanciu to found the German "BIKE Magazine" in 1989, still one of the world's leading publications about mountain biking
- His crossing of the Alps for the first time on mountain bikes in 1989 together with Andi Heckmair sparked the whole "Transalp" movement. Also inspired by this, Uli Stanciu founded the today famous Transalp Challenge stage race in 1998, with Renner being the first sponsor – and one of the first racers (finishing 2nd after Gary Fisher in the masters category)
- When in 1990 officials of the German cycling association BDR were reluctant to hold a German championship, being an official himself, Renner just announced and organized an informal one himself
- He also organized some of the very first mountain bike races in the Alps in 1985/86
- His travels across the Himalayas, to Africa and South America in the 80s and 90s helped define the character of the mountain bike as a tool for adventure
- As a journalist, 3D-photographer und advocate, Wolfgang Renner has promoted the mountain bike over the years on many levels
For further information, please see: https://mmbhof.org/mtn-bike-hall-of-fame/inductees/
and https://mmbhof.org/wolfgang-renner/